You have probably noticed the Banyan Tree sales office on River Terrace - at the start of RT, left hand side as you come in from Main St.
They've finally gotten round to launching this new major property development - on the smallish triangle between Main St. & River Terrace, which used to be the carpark for the old TAFE back then. It won't impact us rock climbers, but for sure there will be traffic disruption for a major development of this nature in a very highly trafficked & cramped area such as this.
76 luxury apartments, 24/7 concierge on duty, and enough water on top to sink the British Navy - well according to these images generated for their sales project & shown on the 7 news last week. I count 3 rooftop swimming pools. I often wonder about the long-term prudence of placing swimming pools on top of a large building like this. Great for Hollywood blockbusters (The Towering Inferno), but in real life? The weight factor? And the leak factor?
Main St. on the left, River Terrace on the right. For this sort of development, 9-10 floors, total of 76 apartments, they're going to have to go down at least 2 levels, if not 3, to create an adequate underground carpark. And that thru KP rock - albeit the softish KP Tuff. But it does raise the question of tremors/vibrations created during the construction phase & how those will affect the cliff. For example, would they be using explosives to excavate the basement?  Will construction run into night hours - impacting the KP users rocking up after work? Will construction run over the weekends? Again impacting upon the many users of the cafe, the KP Parklands & us climbers?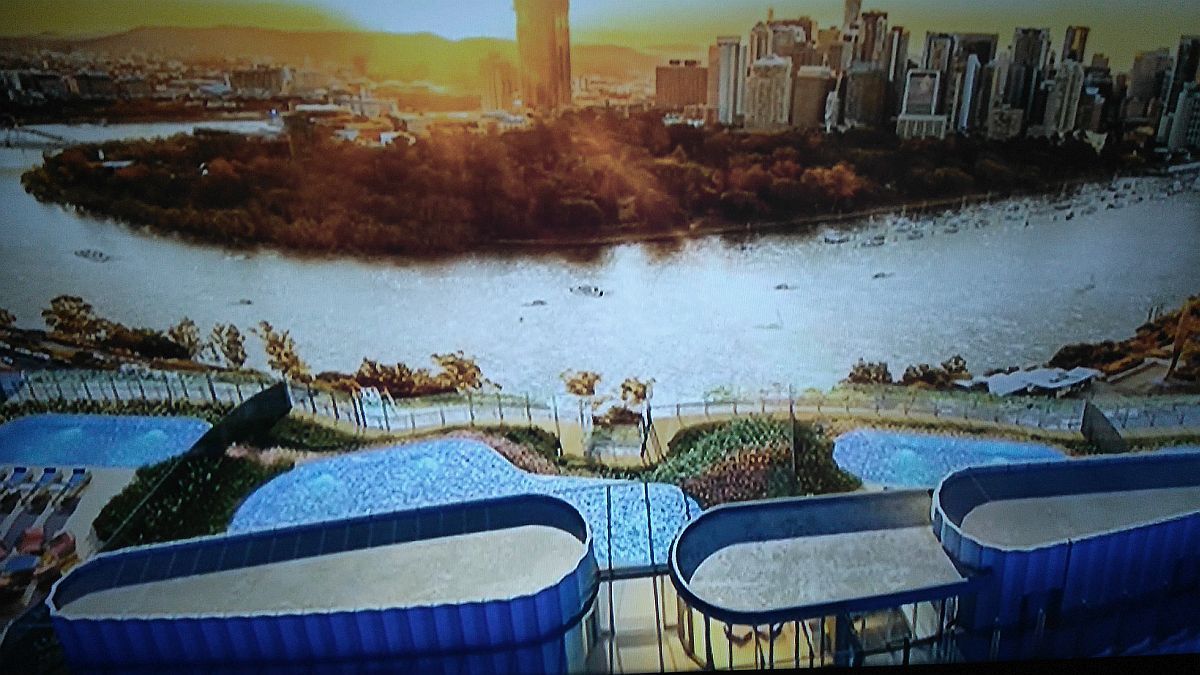 On 7 News, they gave an average price of $1m per 2-3bedroom apartment. Views to kill for.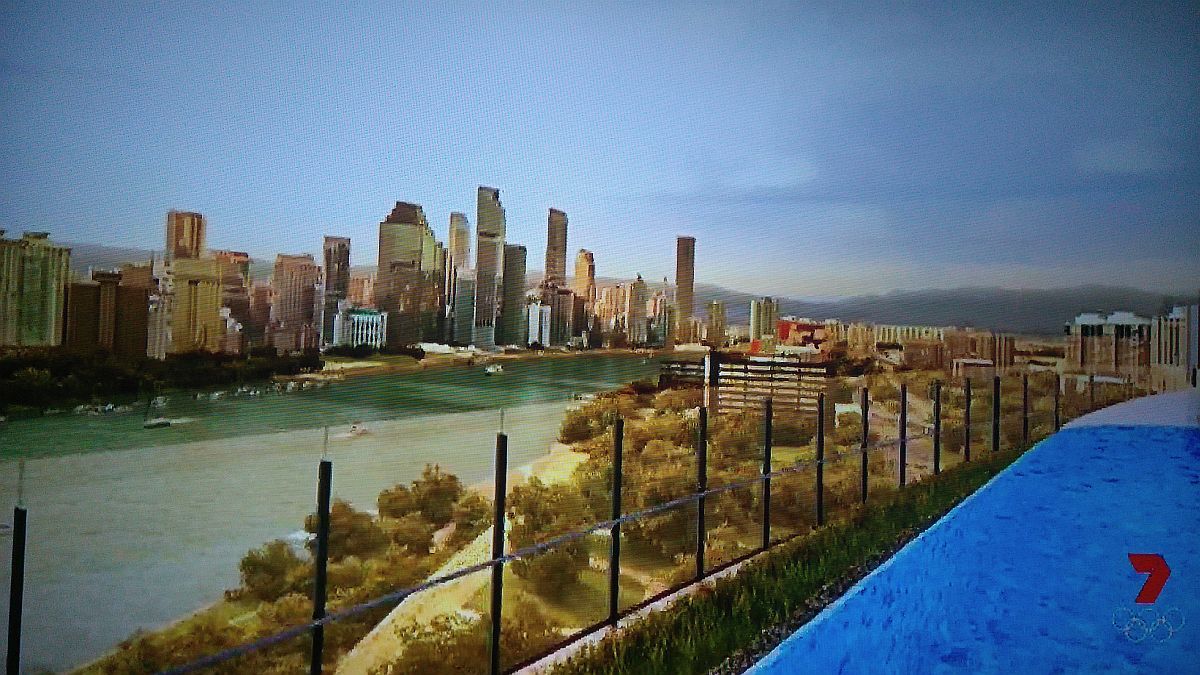 The Cliffs Cafe is somewhat exaggerated here: it doesn't hang out over the cliff like this.